Goodbye to our 6th classes.
Scoil Cholmcille will miss them and we wish them all the best in secondary school. Keep smiling boys and keep working!
Special Thanks to Mrs Kelly for presenting each boy with a personalised recipe book. The boys really enjoyed cooking this year and appreciated all the kindness and support from Mrs Kelly.
Final Stem Activity!
The boys had to create a tower strong enough to hold a basketball for 20 second and their only equipment was newspaper and masking tape. Well done to Mikey, Paddy and Walber who clearly demonstrated great teamwork to produce a design that could have held the basketball forever!
Well done Bartek who won the final of the 6th class table tennis competition today and Nosa who was a runner up!
Lifford Court House
Gold Stars and Trophies Galore!
Mud Run Fun
They got very muddy!!
STEM-Making shoes……..
The boys were given the task of creating a shoe using only newspaper, tape and some string. The shoe could be any design but had to be worn by one boy in each team and they needed to be able to put it on and take it off. Some very interesting designs but one group emerged as clear winners with a stylish design, demonstrating some impressive team work and co-operation. Well done boys!
Playing a game of Luto de Gallo- a children's game from Brazil.
This game was described in a comprehension activity and we decided to try it out. The boys really enjoyed it and Darragh emerged as undefeated after many rounds!
Peace IV Celebration Day
Some pictures from Our Celebration Day held in The Regional Cultural Centre
in Letterkenny. This was a celebration of all the activities undertaken during the Peace IV project.
All three schools, Letterkenny Educate Together, Ballyraine National School and Scoil Cholmcille joined together to talk about what we had gained from this project and to show off some of our new found skills in dancing and drumming.
Each participant received a certificate and the principal of each school received a collage created using the collaborative pictures taken by the children in Ramelton earlier in the project.
STEAM Activity
The boys were given the task of creating a launcher for an army man. Each group was given the same materials and a set time to plan, design and make. We then tested out each launcher in the back yard.
The planning and designing stage
Designs completed and ready to test!
We had two teams tied with a distance 8m and 25cm each and after a play off, Arek and Danny were victorious!
Using the I pads for research.
Arek telling us about his interesting research into the value of old money.
The boys also researched some other interesting questions such as:
How do skunks stink?
what is the capacity of our brain?
Who invented football?
Why are some animals colour blind?
Fun on Sports Day
Maths
Proving that the length of the circumference of a circle is 3.14 times it's diameter.
Peace IV
The boys had another fun filled day funded by the Peace IV initiative. The boys took part in drama activities, dance and cartooning. A wonderful day was had by all.
Well done to the debate team who enjoyed a celebration day in Arena Seven. They came a close second in the competition and Jonah received the award for Best Speaker and the Art McGrath Cup.
James Bond- Shaken not stirred!
Drama activities using the theme of spies and villains.
STEAM- Science, Technology, Engineering, the Arts and Mathematics
The boys spent the afternoon designing and creating boats in small groups. Each group was given specific materials and tasked with creating their own boat with the instructions that it must float and its buoyancy would be tested using marbles. We had some very different designs and after testing each craft, the boat designed and created by Walber, Mikey and Jason was deemed the most successful holding 11 marbles before sinking. Well done to all the boys for their creative and critical thinking.
The planning and thinking stage.
The finished boats
Testing the buoyancy!
The winning team and the recorded results.
Well done to Pat who came second in the Scór recitation competition with his wonderful rendition of Seamus Heaney's 'Digging'.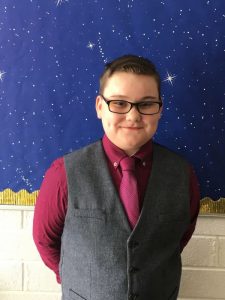 Well done to Stephen who brought in the cup he won with the under 12 hurling team
Peace IV Project
The two sixth classes had a wonderful day this week in Educate Together School. We got to make dragster cars with motors using lego, learned a new dance routine with Chloe and created wonderful music using a variety of percussion instruments. The boys had a wonderful time and continue to make new friends as they benefit in many ways from these wonderful experiences.
The three attached short videos will hopefully play when you click on them….
798EA7A5-8CB0-43D2-9F57-02F2434928F9
B11E71D4-5DCE-4B40-8501-544D26D8CD80
5E551475-216D-4214-B67E-0CDDF17D727B
Have we changed much in four years? From First Holy Communion to Confirmation.
Seachtain na Gaeilge
The boys put on a wonderful musical performance of The Colcannon Song and Bog Down in the Valley-O. A great recitation from Pat also of a Seamus Heaney poem.
Gold Star Ceremony
Well done to the many boys who received their 6th gold star and gold Medal from Mr Cannon on Thursday. There are many more boys who are well on their way to earning their medals also in the next month or two.
A wonderful day out as part of the Peace IV Project.
The 5th and 6th classes spent the day in Ramelton with pupils from Ballyraine and Educate Together learning about wildlife and taking photographs. We were blessed with great weather and everyone learned so much together.
Congratulations to the boys who made their Confirmation in a reverent and memorable ceremony last Saturday. Thanks to the school choir and their beautiful singing which enhanced the ceremony. All of the boys took part and both teachers and school are immensely proud. We enjoyed a celebration together in Arena 7 on Monday.
I think the trip on the Double decker bus was a highlight for many-including the staff!!
The Loft in Letterkenny delivered a very interesting talk today on internet safety- The boys were made more aware of the safety measures they should take and how to stay safe on line.
Some chess and some drama…
We welcomed Clive Wasson into our classroom. He gave us some insights into his work as a photographer and shared tips on taking good photographs. We used the school tablets to photograph natural objects. We look forward to using our new found skills on our next Peace IV outing.
Some more cooking in the kitchen-Marble cake this week!
Mexican Fajitas on the menu!
Well done Paddy on becoming a champion gold medal winner in Irish Amateur Boxing in Derry at the weekend.
Some fun language games in class.
Pointilism Art
Aboriginal style painting
Winter Scenes
Peace IV Project
The 5th and 6th classes are currently taking part in Peace IV Project . This involves our school  working and learning with 2 other schools-Ballyraine National School and Letterkenny Educate Together.
We had our first trip together to the Aura to get to know each other. A wonderful day was had by all, as the children played together and enjoyed a variety of fun activities.
Busy in the kitchen again!
Carra, Ryan and Jason made fresh vegetable soup-just perfect for the cold weather.
Spaghetti and meatballs cooked from scratch by Jonah, Caoilinn and Walber.
Debate this week: Children should be kept indoors after 8pm.
Well done to Kacper, Paddy, Luke and Michael for their hard work and interesting speeches.
Snow globes: can you find everybody?
Its beginning to look a lot like Christmas!

Cooking quiche in the kitchen.
Construction underway!
Rhythm Relays in music as the boys get to grips with the different beats!
Cottage Pie this week in the kitchen-Rino, Pat and Martin cooked up a storm with Mrs Kelly.
Thanks a million to Mrs Timoney for giving us all such a wonderful talk on the season of Advent while demonstrating the making of the Advent wreath.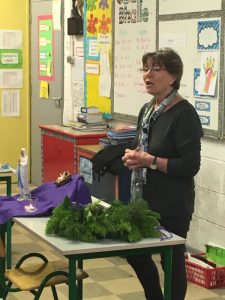 Chocolate chip cookies in the kitchen last week!
Working with clay in the last few weeks, the boys created owls and hope to transfer their new skills to creating a new project in the future.
Debate: Footballers are overpaid
An interesting topic and one close to the hearts of many boys today. Well done all who took part.
Science experiments creating simple pulleys and exploring friction
Classroom debate in sixth class.
A very interesting debate took place in class as we explore persuasive writing.
Martin, Nosa, JJ and Clyde wrote and delivered speeches to the class on the motion "School Uniforms should be Banned."
The boys conducted their own research and delivered great speeches with great confidence and clarity. They then took numerous questions from the floor and answered them with respect and knowledge.
Well done to the the debaters and the rest of the class for respectful listening and insightful and interesting questions.
French Toast or Eggy Bread made by Michael, Jamie and Bartek.
Some spooky art in the corridors and a wonderful piece of art from Walber.
The NET Team working with our 6th class boys in preparation for their confirmation.
Our drama class included some interesting characters as well as some very unusual noises!
Martin and Stephen telling us about their sporting achievements in boxing and hurling. Well done boys – you're a credit to the school and and keep up the good work.
Wainfest Lego:A trip to the library
Such concentration on the boys' faces as they followed the instructions. A great time was had by all.
Omelettes in the kitchen this week from Jack, Luke and Andrew.
Sixth class will all get a chance to cook in the cookery club with Mrs Kelly. Here we have Clyde, Stephen and Finn who made delicious homemade scones with fresh cream and strawberries – they were delicious!
I hope the boys try out their new skills at home.
Well done Paddy – an Ulster Champion in boxing!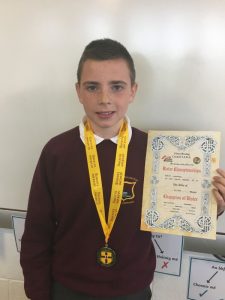 Science Experiment
We used salt and potatoes to examine how water is taken from cells. This led to very interesting discussions about Egyptian mummies and growing older…