Making buns with Mrs Kelly.
Odhrán, Bartek and Caden made delicious cup cakes in the school kitchen.
Loving the new aprons boys!
The boys also helped Mrs Kelly make extra buns for all the parents attending meetings last Thursday – I think they were trying to sweeten them up!

Hallowe'en Fun
We made pumpkins with Mrs Kelly. They tasted delicious! The process was fun but a little messy!
Everyone was allowed to dress up on Friday in fancy dress and a great day was had by all. Even Master Cannon dressed up to scare us all in the morning!
We played some games with balloons and cookies. Rudi and Harry impressed everyone with their skills. It was great fun.
Well done to Jack and Karl!
Our school debate team, including Jack and Karl from our class, won their first debate of the year against Gaelscoil Adhamhnáin. The motion was 'Social Media is a bad influence on children'. We were proposing the motion.
Experimenting with simple pulleys.
Silhouette Art and What's on my Mind?
Can you recognise anyone?
Soil Investigators
We collected soil samples from different areas of our school grounds and examined them to determine where they cane from. We passed water through each soil to explore the drainage.
Picasso Inspired Art
Halloween Art in Room 15
We have been using the school laptops to create presentations on polar animals. We looked at them on the interactive whiteboard.
We're working together to make as many Christmas boxes as we can for Team Hope. Well done to all the boys for their kindness and Mrs Kelly for helping to organise.
We revised long division and realised that we are great at it!
Our number facts are at our fingertips too.
We had a welcome visitor to our class when a former pupil came back to tell us all about life in the college. The boys had plenty of questions which were ably answered.
Starting out our new school year putting our best foot forward and the boys discuss what makes a good classmate.
Lovely name art and studying the Celtic civilisation
Co-operation in action in Mrs Kavanagh's sixth class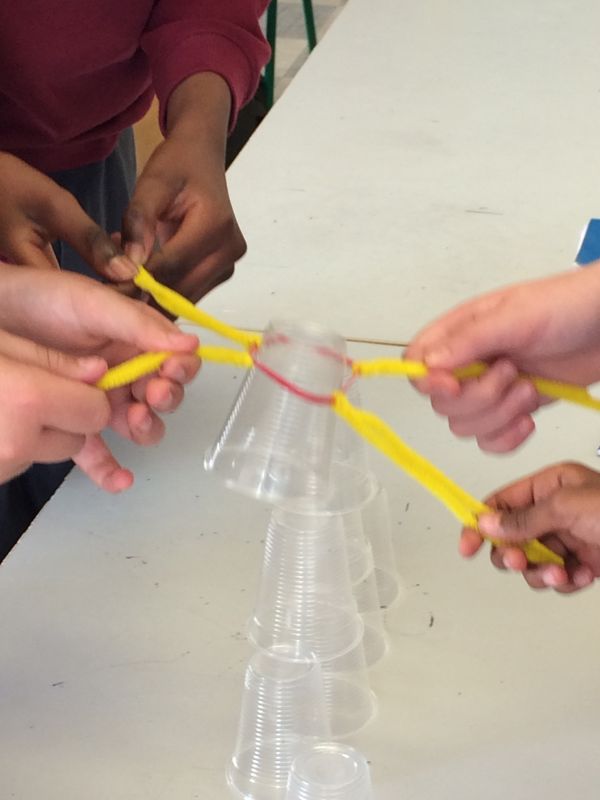 Hour of Code in St. Eunan's College
 September in Room 15
The boys in Mrs Dunleavy's class have had a busy start to the new school year. We have been working on writing genres with a focus on Explanation writing. The boys have produced some excellent examples using the school laptops.
We have looked at the art of Russian artist Wassily Kandinsky and used his pieces as inspiration for our own art projects. We also made a lovely display for our classroom door.
We took part in Science experiments to explore how a flame uses oxygen as it burns.
Look at the gallery below for some photos of our work and check back in throughout the year to see updates.