Our student council members are working very hard and today received their council member badges. Stay tuned for updates on their progress.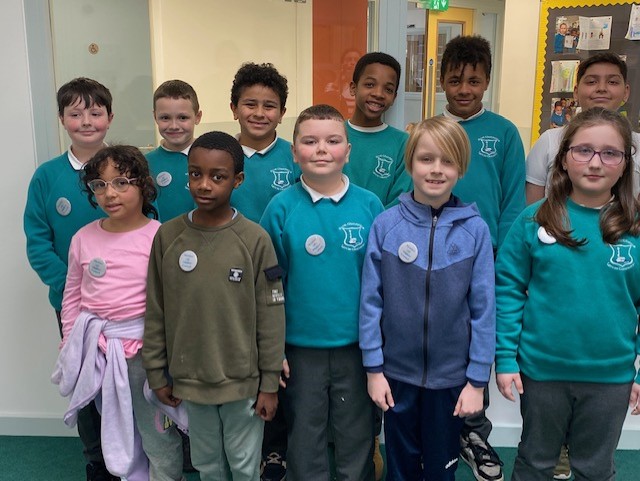 Our Student Council
Well done to all the successful candidates in our first ever student council election! The inaugural meeting was held Monday 6th of March in our school library. This meeting was attended by three local councillors, Cllr Gerry Mc Monagle, Cllr Donal Coyle and Cllr Michael Mc Bride who came to speak to the council about their experiences as councillors in Letterkenny and pass on some tip and ideas. We look forward to hearing of new initiatives coming from our Student Council.
Our Student Council
Fela Vonga
Helden Carvalho
Mohammed Yusuf
Alfie Dear
Marius Cirpaci
Nysa Saluja
Hana Hlsana
Jan Zaworski 
Scott McLaughlin
Halima El Mouhima
Cliff Zinyemba
Nathan Pochylski
Student Council
There was great excitement in Scoil Cholmcille in February as campaigns were run to elect our first ever Student Council. Classes from 1st to 6th showed great enthusiasm as candidates put themselves forward to represent their class and be a voice for our students in Scoil Cholmcille. Many impressive posters were made as well as promises, as the candidates laid out their vision and ideas for the future of Scoil Cholmcille.
The two 6th classes took the opportunity to present their speeches to their peers and Mr Cannon and impressed all with their poise and ideas. Well done to all the candidates!