Oh What fun we had!
School tour 2017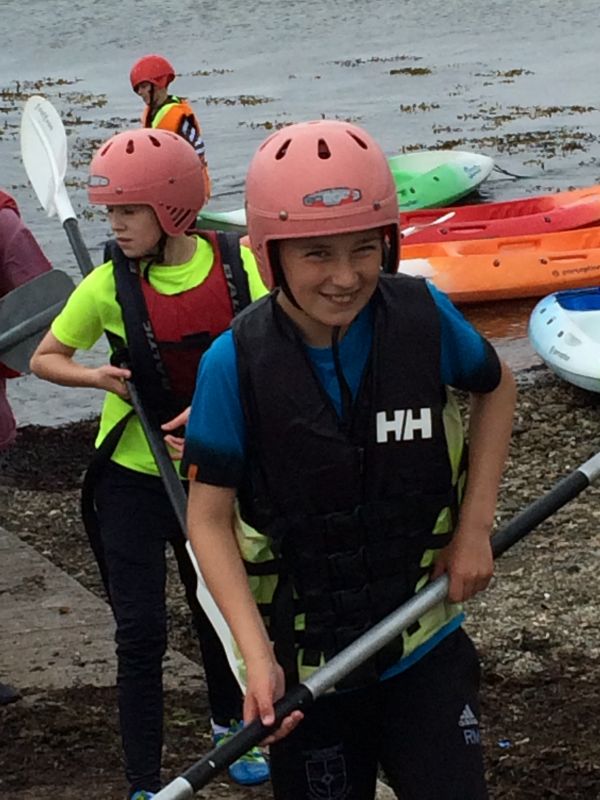 Look who fell in!! He doesn't look happy!

Experimenting with electrical circuits
Footballers are paid too much………..?
An interesting science experiment to explore the % of oxygen in air.
We had fun in the sun followed by well deserved ice-creams!
We've had 2 exciting debates in room 14 so far. The boys have discussed the merits of homework and the importance of honesty.
Well done to the boys who arrived back from sports laden down with medals!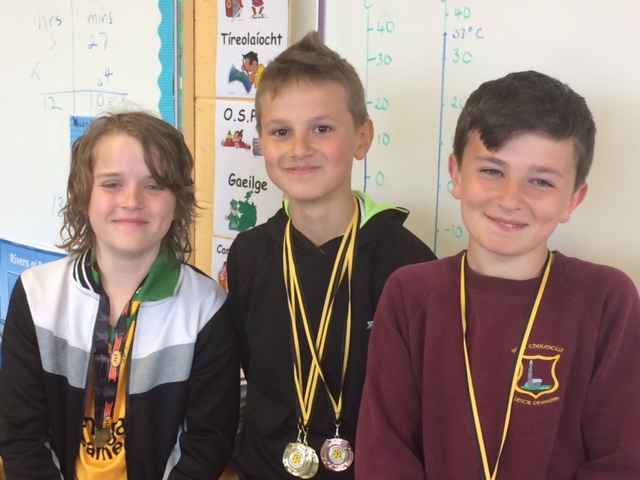 Fun on Sports Day
Some great footballers and impressive saves
 Digital Story Book Workshop
World War 2 – Paired Research Work
Summer Clean Up !! Mr. Kavanagh's Class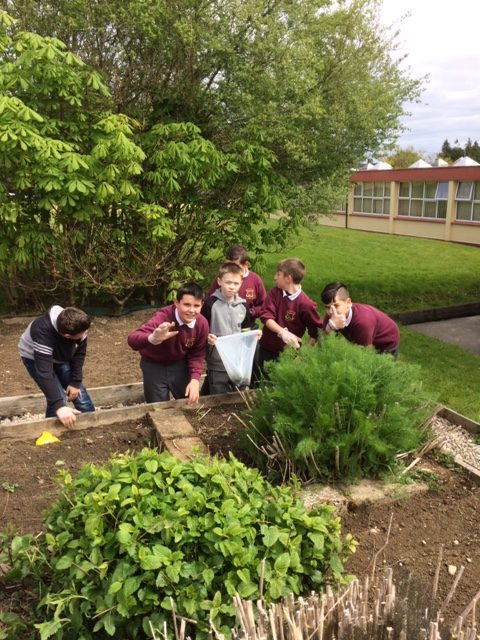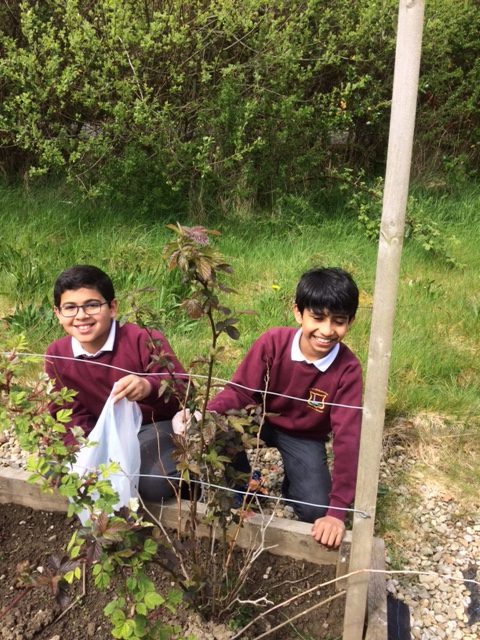 We were the first class to use the new school laptops. We used them to do some research for our current projects.
The boys knitted some beautiful gifts for Mother's Day.
I'm sure all the mothers appreciated the hard work and patience it took for the boys to create these.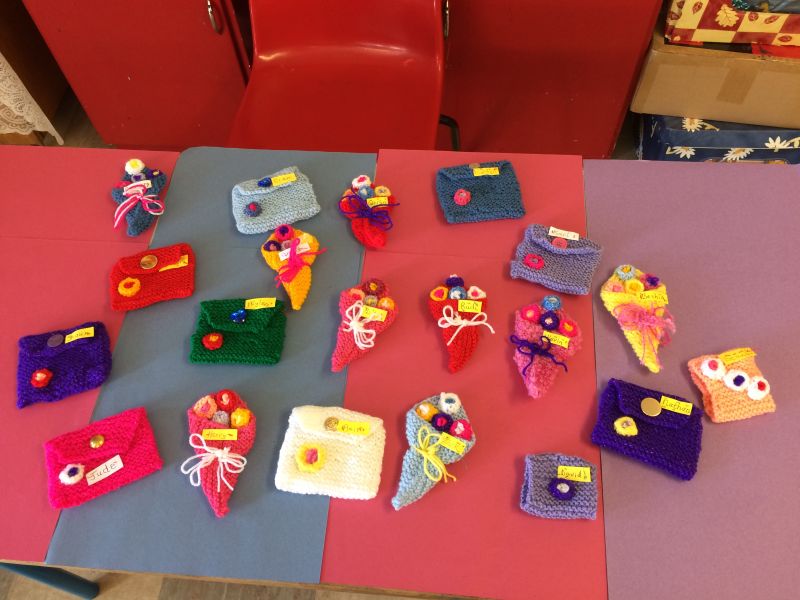 Some example of acrostic poems from 5th class
We read a fictional story about the sinking of the Titanic and then we read about a number of other famous shipwrecks.
This inspired us to create these wonderful paintings of the Titanic using, paint and pastels.

Seachtain na Gaeilge
Check out some photos and a video from our performance last week for Seachtain na Gaeilge. Great fun was had by all.
Click on this link to watch a short video clip.
Some of the wonderful examples of posters designed by the boys to help encourage people to recycle
The results of our science experiment – The garden in a jar
All the seeds and bulbs grew and we could see the droplets of liquid on the inside of the plastic bags
We made colcannon and sweet potato cakes as we were learning an old Irish song for the St. Patrick's Day concert.
They tasted delicious  –  Thank you Mrs Kelly!
WORLD BOOK DAY!!
Sharing stories with the boys from Mr. Kavanagh's class. Thanks to Ms.Lagan for all your help!!

Pancake Tuesday!!
We are growing a garden-in-a-jar.
It is self watering and works in the same way as the water cycle – the water will be used over and over again.
We created wonderful projects to answer some interesting questions.
Mr. Kavanagh's class were exploring physics, team-building and problem-solving with a drop of fun!
Beautiful Valentine cards created in the style of Romero Britto, a Brazilian artist. This modern pop culture art work is celebrated all over the world and the boys did a great job creating their own.
A Science experiment to learn about surface tension
Enjoying the variety concert by the TY and 1st year girls in Loreto Convent.
Mrs Cannon giving a demonstration to 5th class on how to make St. Brigid's crosses.
An Hour of Code in the LYIT on Friday 20th of January, 2017.
Can we build it? Yes we can!
A great piece of art work from our very talented Amir.
An Experiment to find out about centrifugal force and gravity. 
We found out how rollercoasters work and what life is like on a spaceship for an astronaut.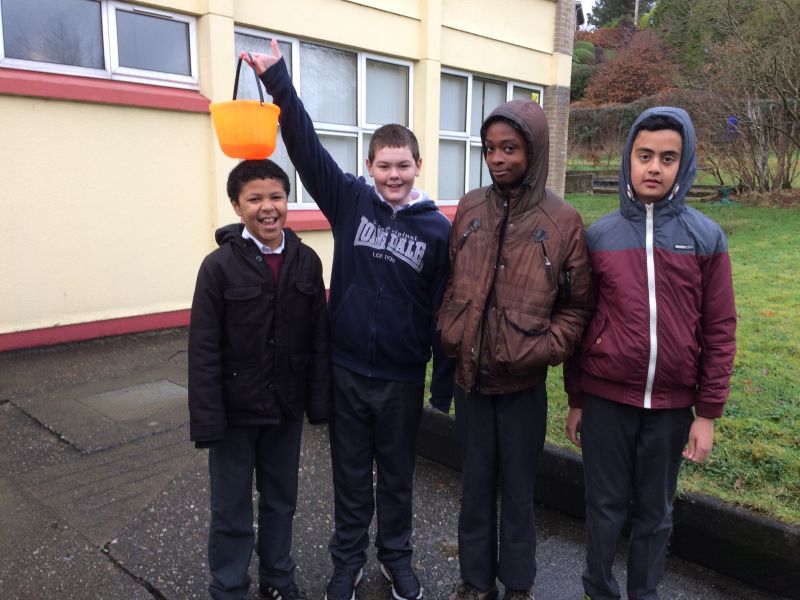 The Grinch!
We made lovely Christmas cards and the beautiful wreaths in the background.
Observing the results of the thermometer made in science. Making Scoil Cholmcille jam.
The boys in 6th class picked blackberries from the school garden. Mrs. Kelly made these into jam and Mrs. Kavanagh's class had a competition to design a label for the school jam.
Caden and Marc were our two winners. Don't their labels look great?
Mrs Kavanagh's class are cooking in the Scoil Cholmcille kitchen with Mrs. Kelly. 
The boys have made burgers, fish pie, lemon buns and marble cake!

Hallowe'en Fun 
We made masks and dressed up. Can you recognise any of us?
Working and playing co-operatively
The boys used plastic cups and worked in groups to create the tallest structure they could.
I don't think Keelan can take the pressure!
Such concentration, innovation and competition.