Playground Breaks
Our school provides all children with twice daily playground breaks. Small breaks operate from 10.40am – 10.55am to include Junior Infants to 2nd class and 11am – 11.15am for 3rd -6th class. Lunch breaks operate from 12.25pm – 12.40pm to include Junior Infants to 2nd class and 12.45pm – 1pm for 3rd -6th class. Our front yard caters for the Junior end while our back yard caters for the Senior end of the school.
K a Day Challenge
The entire school took part in a K a Day challenge for a period of 6 weeks in September/October.  An increased level of fitness was observed, with everyone setting themselves personal challenges walking, jogging & running. We are looking forward to building on this again and setting future goals. Well done to all!
Calendar Events (11)
| | | |
| --- | --- | --- |
| Term 1 | Term 2 | Term 3 |
| Zombie PE/Halloween Disco | Christmas 10 @10/ Rudolf Run | Easter Egg Hunt |
Zombie P.E.
The children enjoyed Zombie step ups, Rising from the Graveyard, Walk the Plank and the Tyre Shuttle. Those bones were rattling and shaking today!
Halloween Disco
Scoil Cholmcille held its first activity calendar event in the hall on Friday, October 25th. The infants dressed up and had great fun!
Playground Breaks & The Appointment of Playground Leaders
1) Appointment and training of playground leaders for each break in the junior and senior yards. They have been given the responsibility of setting up the equipment and collecting at the end of each break. Their job is also to monitor the activities and assist pupils.
2) Introduced 3 new ball games , Wall Ball , Skittles and Hot seating which develop skills of throwing , catching and kicking .
3) Introduced 2 exercise activities , hula hoops and skipping with the aim of developing aerobic fitness levels
4) A games station has been introduced in the Ardán area which include Jenga and Connect 4 with the aim of developing social interaction among students .
Our playground has now been zoned (4) to incorporate the new activities at break times which gives the children an opportunity use the sports equipment (5) for each activity.
All changes to the breaks/activities were made post pupil evaluation which the committee led out prior to this and playground leaders are rotated regularly.
Active School WALKWAY
Our school has it's own existing Walkway that has been in use by children during before and during school hours. Children participate in the Do your Walking While You're Talking and Drop Everything and Walk routines. Our school plans to hold the launch of our Active School Walkway on the 30th of April 2020 during our Active School Week.  

Wet Day Policy
On wet days students are given the opportunity to incorporate an extended classroom-based physical activity break into the school day for example 10@10, drop everything an dance or go noodle. Each class from 4th up are also given an opportunity to play table tennis in the hall at lunch.
Active Break Every Day Challenge
On 11th November, Scoil Cholmcille commenced the Active Breaks every day challenge for a period of four weeks. Each class received a record sheet which was displayed on the classroom door and filled in each day/week. Below are some of the activities which the children thoroughly enjoyed.
Calendar Event 2 – Christmas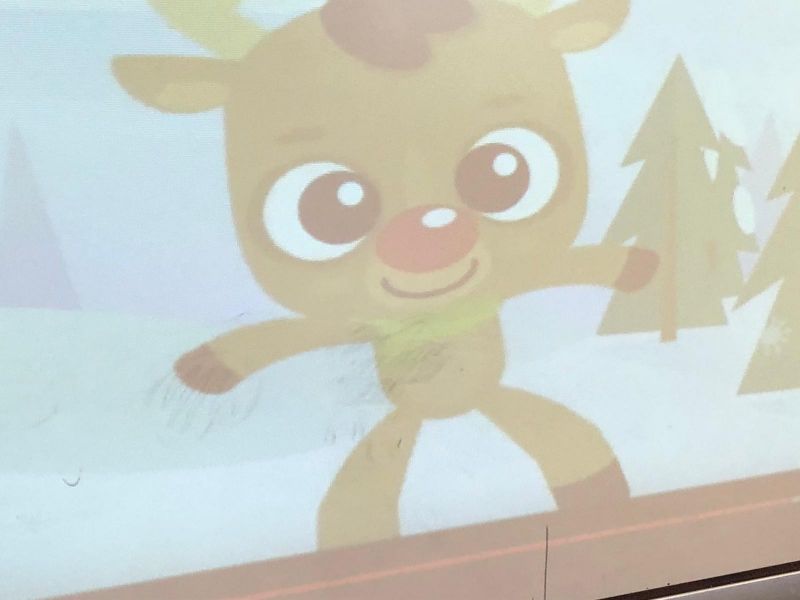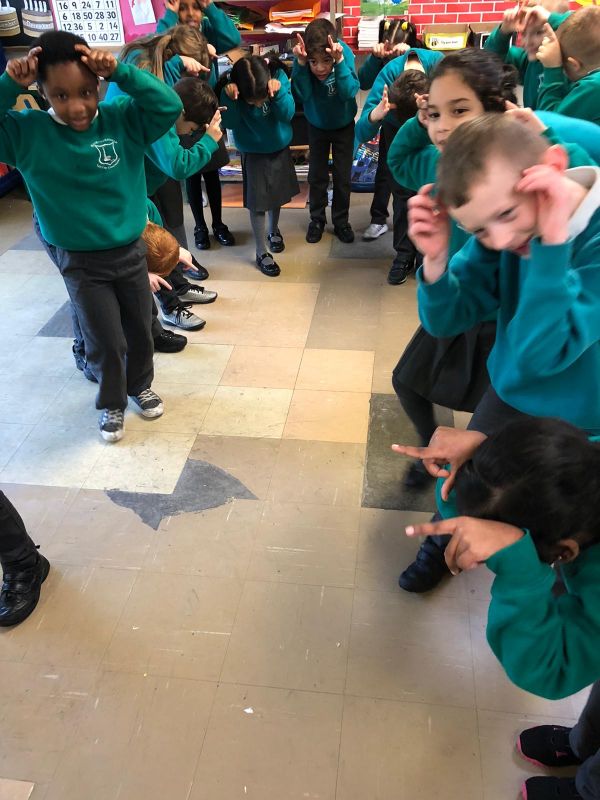 Ms.Mc Nulty's first class getting into the festive spirit while keeping active doing the Reindeer Polka!
10 @ 10!
The children enjoyed our special 10 @ 10 this morning. Everyone was feeling very festive, singing their Christmas songs and doing their exercises.