Junior Infants had a lovely tour of the school grounds! We visited the butterfly garden and looked at the flowers and vegetables growing in our gardens!
We were very busy this week learning all about the importance of RECYCLING!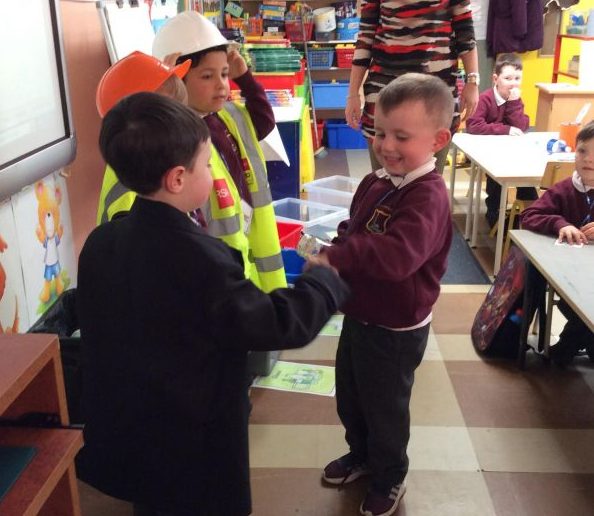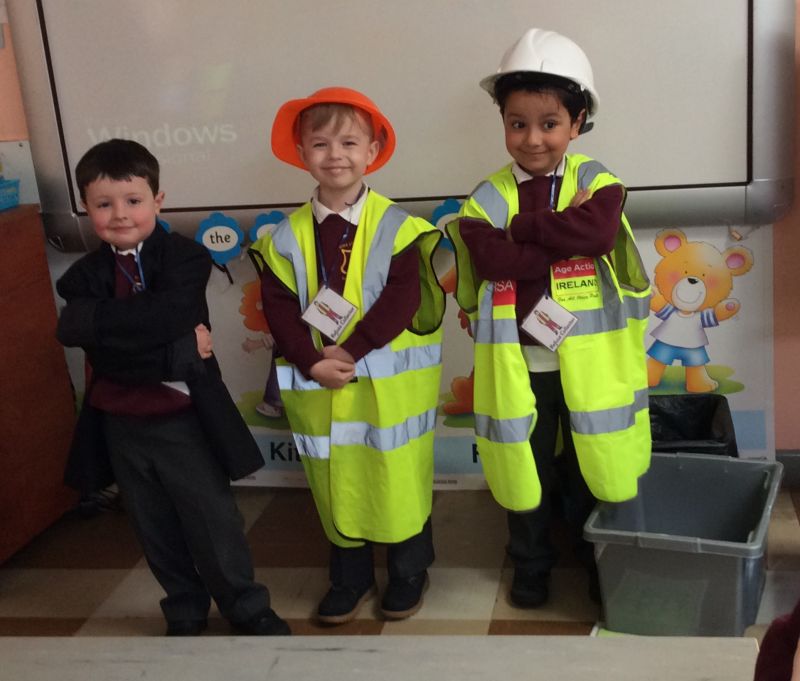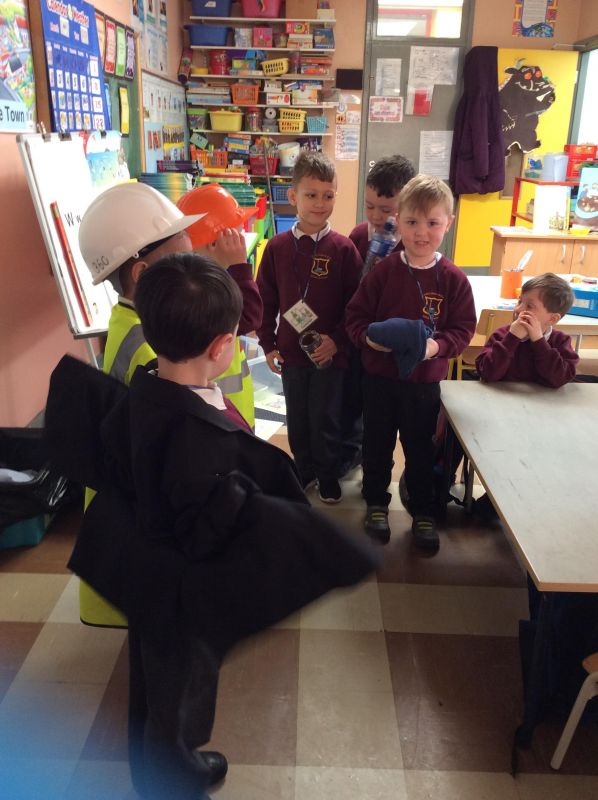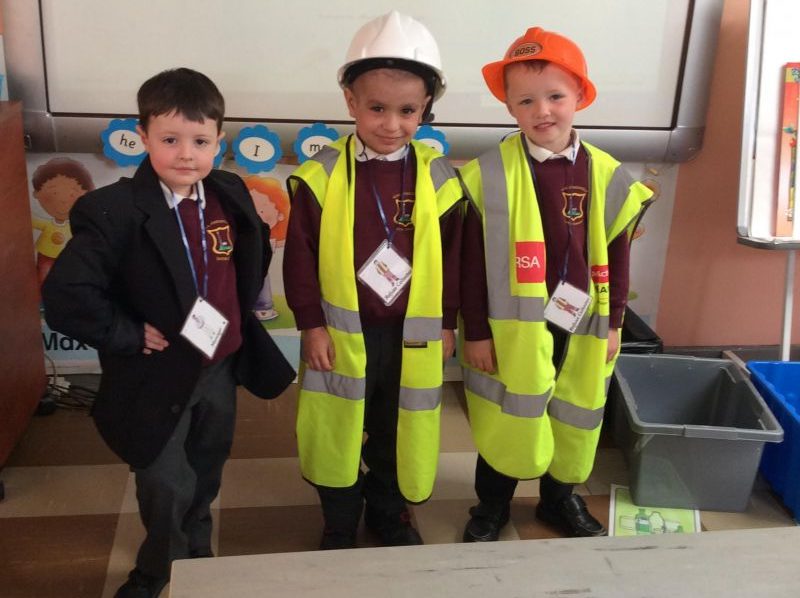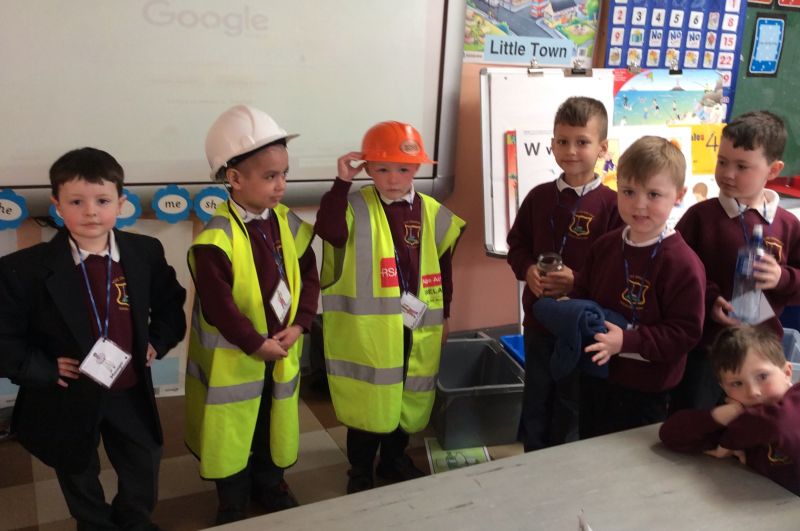 Happy Easter from Junior Infants!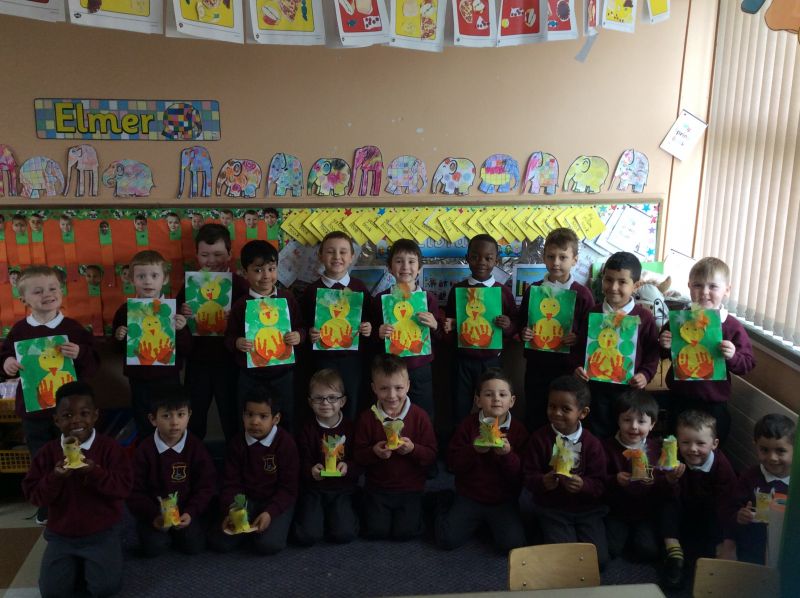 We had fun playing on the farm during our Aistear lessons!