Dear Boys,
We hope you are all well and staying safe?
We miss seeing you all daily and I'm sure you are missing spending time with your friends, as well as missing us……
Please make sure you are following all the guidelines about handwashing and social distancing so that working all together we can make a difference.
Try to get physical exercise every day, play games, listen to music, read books, talk to your family. We are looking forward to seeing the projects you have been working on for the past few weeks.
We hope it will not be too long until our school corridors fill up with the sounds of happy children once more but until that time, we will try to help you keep up with your schoolwork.
Click on the link below to get all the information you need.
Mrs Kavanagh, Mrs Dunleavy, Mrs Mc Clafferty and Ms Mc Gill.
Scoil Cholmcille, Letterkenny – Programme of Work for 6th Class
Mrs Kavanagh / Mrs Dunleavy
WE ADVISE ALL PUPILS TO ACCESS THIS WEBSITE TO HELP THEM PROGRESS IN VARIOUS CURRICULAR AREAS AS OUTLINED BELOW.  We have advised the pupils how best to use this site.
www.twinkl.ie/offer and enter code: IRLTWINKLHELPS
English:
Novel: Please read a novel and complete a book report. ( 1 Page)
Write a description of your favourite character ( 1 page)
Illustrate your favourite chapter.
Pick out 25 new words from the book and look them up in your dictionary.
Please keep reading !!!!!
Genre Writing:
Narrative:
Imagine you are your teacher. What changes would you make to your classroom?
Pretend you are an Olympic athlete. Write a narrative about your sacrifices and battles to get to the games. Imagine you are the winner of a gold medal.
Maths:
Use the following websites to continue to practice tables. You will find worksheets  on fractions, decimals, percentages as well as explanatory power points.
AREA of regular and irregular shapes is our next topic so please focus on this.
www.twinkl.ie/offer and enter code: IRLTWINKLHELPS
www.mathplayground.com
www.topmarks.co.uk
S.E.S.E.
Project on 1916. Please use the twinkl website above to complete a project on the events of 1916 on the paper provided by your teacher.  Focus should include
A timeline of events
A biography of each of the signatories
The outcome of the Rising
Music:
Research the composer Vivaldi
Listen to Spring from The Four Seasons and draw a picture in response to the music.
Write 5 facts about the composer's life.
P.E.
We encourage all pupils to stay active, spending time every day engaging in some form of physical activity.
STEM: Create and design structures using marshmallows
Mac 'n Cheese with Mrs Kelly
Some drama- James Bond style
Brown bread and smoothies-Yum!
Some beautiful displays in the senior classes.
6th class supported our successful debate team on a trip to Woodland Primary School. The motion for the debate was 'The Irish education system does not prepare children for the real world'. Scoil Cholmcille opposed the motion and the boys listened attentively to a lively and competitive debate before asking some very interesting questions.
Eggy Bread with Mrs Kelly
Artists at Work in Room 15
Magnetic Car Racing Game
The pupils used their understanding of magnets to design a Car Racing game. The third class pupils came to play with our games and gave them a big thumbs up!
Retreat Day with the NET Team

Safer Internet Day 2020
The boys discussed online safety, bullying and sharing of photos.
Thanks to the boys who took part in the Credit Union Quiz recently. They all did extremely well and had a great time. The prizes were raffled between all the school participants.
Fruit scones in the kitchen this week!
Exploring sound and making walkie talkies
Mikko's on his bike!
Building a lighthouse STEM
Cookery Class with Mrs Kelly
We welcomed Mrs Kelly back to Scoil Cholmcille this week. She will be working with Sixth Class over the next few weeks, teaching them to cook a variety of simple, nutritious meals. This week the boys made a delicious vegetable soup, perfect for a cold January day.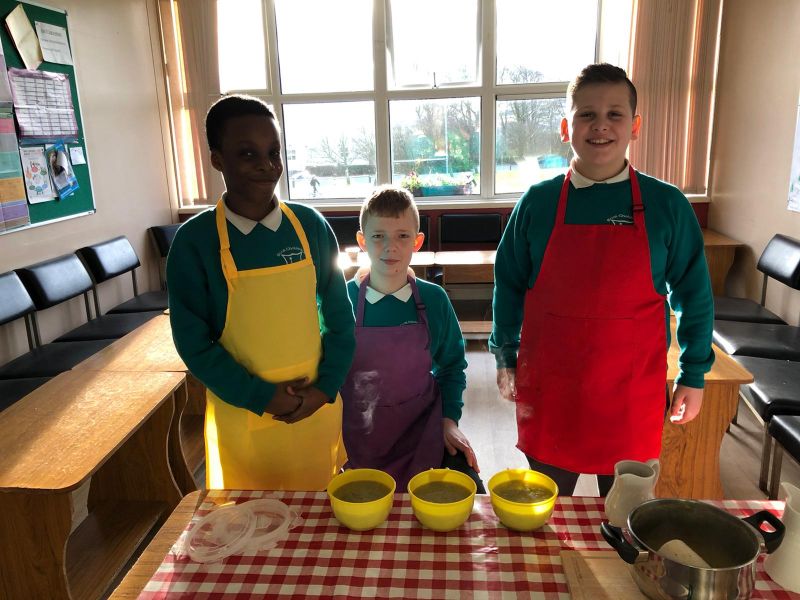 Confirmation 2020
Congratulations to all our pupils who made their Confirmation on Saturday 25th January in the Cathedral. The ceremony was reverent and the readings and singing were exceptional. The teachers are very proud! We would also like to thank the choir who enhanced the occasion with their beautiful singing.
Wonderful singing from the choir and excellent readings by the students.
Videos may be viewed on main page of website.

A little bit of dancing on a wet day!
Some beautiful festive cards created.
Gold Stars certificates in December- well done boys!
Peace Day 2 was lots of fun. We visited a local recycling centre, created wonderful art using recycled materials as well as enjoying a drumming session.
Lots of fun on our first Peace IV Day
Oil and water do not mix
Experiment about friction and lubrication
Learning about Internet Safety with Dominic from The Loft.
We designed our own pencil holders using clay.
Tullydonnell Gold Hoard
Sixth Class visited the museum to see the Gold Rings from the Bronze Age discovered in Co Donegal.
Language games to help us learn and construction to help us work together.
A science experiment exploring the pulley system.
Science experiment exploring water in cells. We used a potato and salt.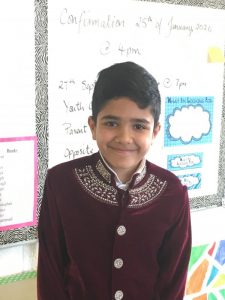 Mohammad in his traditional costume, preparing to greet Minister Mc Hugh, as he made his historic announcement of our new school building.
Fun in the LYIT exploring maths around us.