A huge thank you to Vera for showing the children the advent wreath and telling the children all about it.
Jim Clarke has been coaching the boys. They are making great progress at Gaelic football. 
First class children counting the coins!
Check out 1st / 2nd class using some virtual manipulatives!!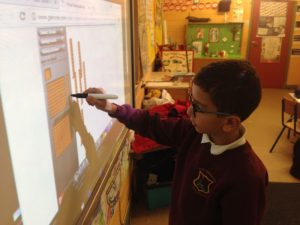 The boys looked great all dressed up.
First Class and Second Class Drama Activity!!
Practising Our Sounds